VIP

Posts: 2245
Joined: Wed Feb 15, 2006 3:33 pm
How I listen: 99X
Location: Tobacco USE Only (COED Naked Wii Golf is the Best)
I sorry you feel that way , I listen to everthing and play just about anything. I was talking about the beat and the guitar rift . I agree alot of country these days isn't what it used to be.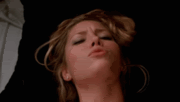 VIP

Posts: 2358
Joined: Wed Nov 08, 2006 8:19 am
How I listen: podcast
Location: Oklahoma City
depends where I'm working. On my old route, a country route, I would listen to country. When I would be delivering to oil field guys, country and rock.. Now that I have a city route, I listen to the boys in the morning and alt rock, then some top 40 shit...
---
Who is online
Users browsing this forum: No registered users and 1 guest